Ian Davenport – Three Arches series
In dark violet, blue and magenta Davenport creates works that focus on digital primary colours (CMYK) rather than the traditional primary colours (RBY). The purity of the colour from the screenprinting technique adds to the more digital appearance of the work. While the flatness of the work is calming for the eye, I feel that it fits within Kandinsky's "lifeless" comment. While this may seem harsh, this opinion is based on my personal preference for textural work rather than the prevalence for flatness that Albers promotes. Of course with the preference of teaching contemporary artists Albers colour theories, it is understandable that many artists choose this style.
However, Davenport's colour drip paintings combine the flat of the digital with the fluidity of painting.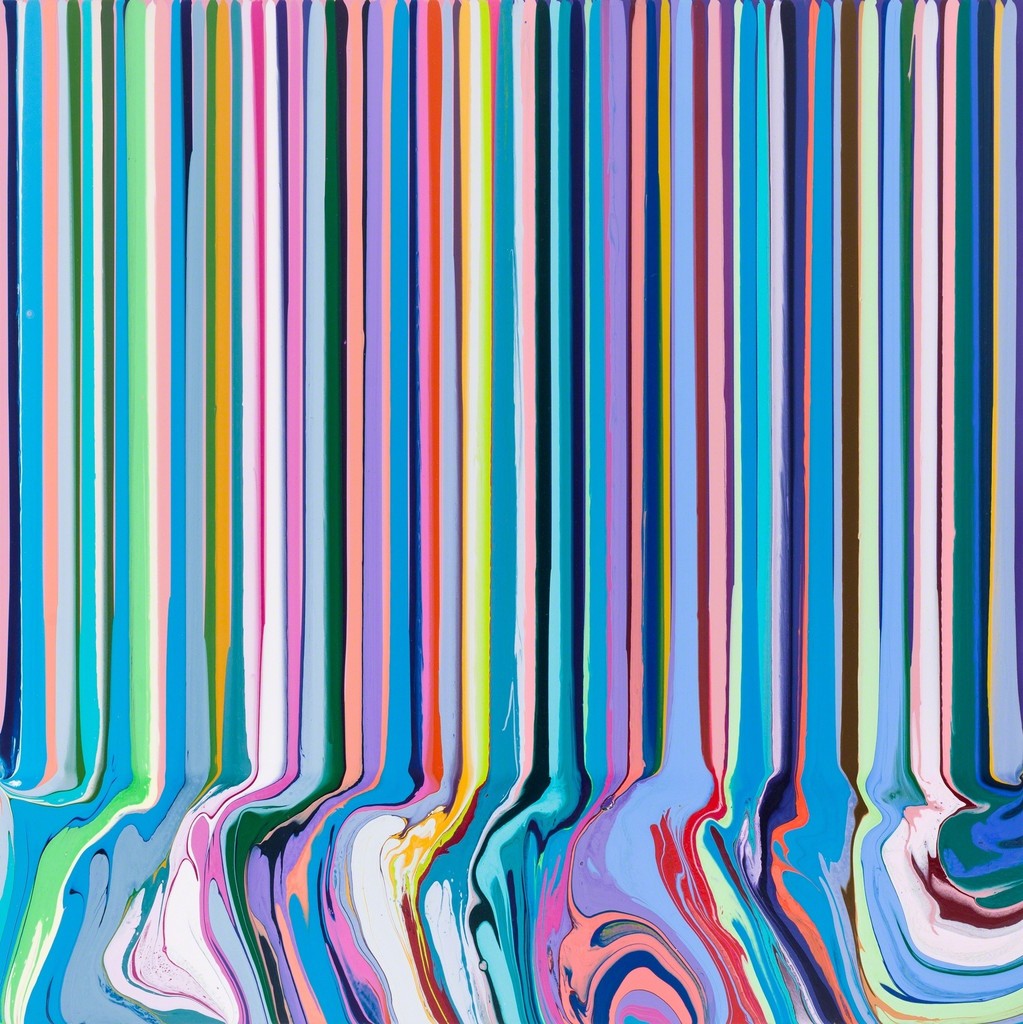 This reminds me of the work of Gerhard Richter and members of the Abstract expressionists, it is visually exciting and does not finish how the viewer might expect. With these pieces, I feel that Davenport is celebrating the materials that he is using more. In one article that I read this work was likened to the work of Morris Louis who, I would argue, has a more analogue approach to colour, rather than the clinical, crisp and perfectionist style of Davenport:
The pieces that I have seen of Louis show where the paints were initially added to the canvas, they look more like a natural progression of colour (Aka a rainbow of colour) rather than a set of colours specifically chosen for their complementary attributes (Albers-style). Furthermore, the canvas is allowed to play a role in the composition to emphasise the separation of artwork and wall. Thus, pushing even more focus onto the colour pattern.
Whereas this is the more gestural version of Louis' work, with the colours mixing with one another to create an elaborate dance of colour across the canvas.